Bintai Kinden Wins RM14.2 Million Project from TNB

PETALING JAYA, Malaysia, Feb 10, 2023 – (ACN Newswire via SEAPRWire.com) – Bintai Kinden Corporation Bhd (Bursa: BINTAI, 6998), a mechanical and electrical (M&E) engineering services specialist, is pleased to announce that the Company's wholly-owned subsidiary, Kejuruteraan Bintai Kindenko Sdn Bhd (KBK), has been awarded a project worth RM14.2 million by Tenaga Nasional Berhad (TNB) for the installation of two 132kV transformer bays air insulated switchgear complete with the relevant primary, secondary, cables and all associated civil works located in Pasir Besar, Negeri Sembilan.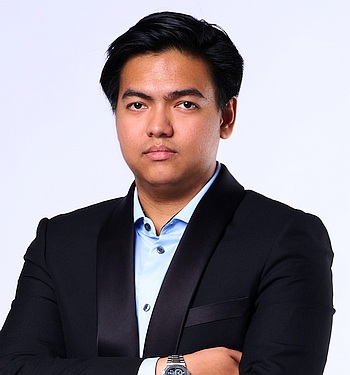 Executive Director of Bintai Kinden, En. Azri Azerai
The project's scope of work also includes a 33kV building, two 300kVA 33/0.415kV local transformers, 33kV GIS single busbar (eight outgoing, two incomer, two local transformers and two bus-ties), 33kV CRP, 33kV RTU, 33kV SIP and 33kV MPE, neutral earthing system, earthing system extension, lightning protection system, associated secondary works (protection & telecontrol) and, associated underground cable works for power transformer, local transformer and bus-tie.
KBK, a specialist in M&E engineering services, was also awarded a project worth RM39.0 million by TNB for the installation of a 132kV underground cable double circuit in late November 2022.
Azri Azerai, Executive Director of Bintai Kinden said, "We are happy to work with TNB as both parties have a working relationship and track record going back some years. The award of the contract is also testament to our expertise and experience in M&E engineering services including design, installation and commissioning.
"Bintai Kinden has in recent years been growing our range of expertise through investments and acquisitions that leverage on our strengths and market network. The Company has mid-to-long-term plans to transform to a multidisciplinary M&E engineering services specialist that also include strategic partnerships like the one we recently inked with Sarawak Consolidated Industries Berhad."
Past TNB projects in which Bintai Kinden has been involved in include the 132kV Kuchai Lama switching station, 132kV MRT Bukit Serdang switching station, 132kV single-circuit underground cable from PMU Galloway to PMU KLCC2 and, 132kV bulk supply connection to KTMB Sentul feeder station. Total unbilled order book under M&E segment of Bintai Kinden is RM143.41 million.
Bintai Kinden Corporation Berhad: 6998 [BURSA: BKC], http://bintai.com.my/
Copyright 2023 ACN Newswire. All rights reserved. (via SEAPRWire)